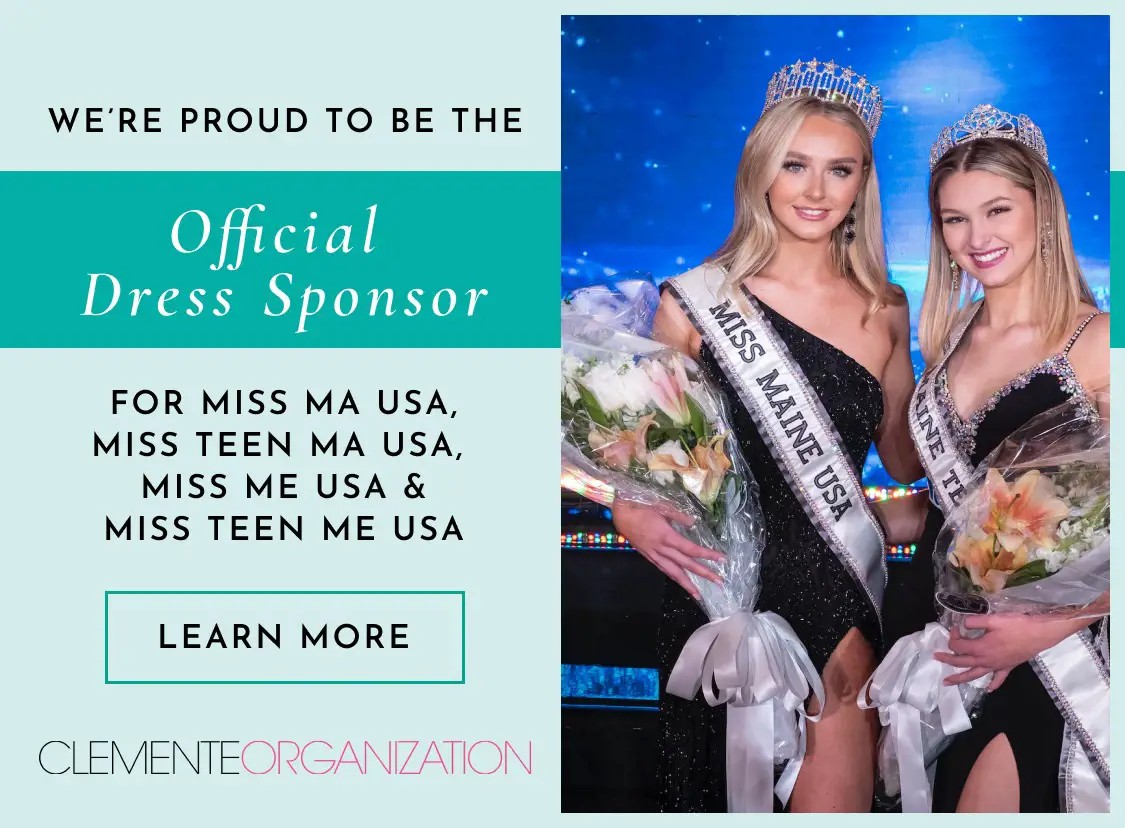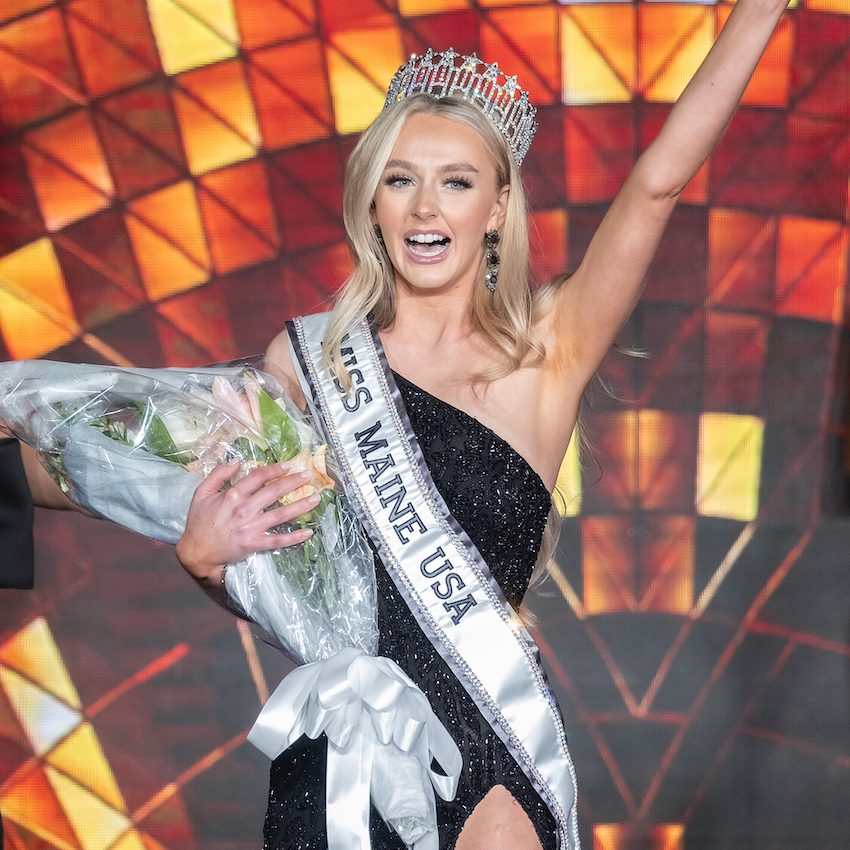 Elizabeth Kervin
MISS MAINE USA
Elizabeth Kervin grew up in the small town of Winterport, Maine, and is currently attending Husson University where she is working towards obtaining her Bachelor's Degree in biochemistry. As a Dean's List student in one of most rigorous programs Husson has to offer, Elizabeth started out as the only female in her program. With this degree, she plans to go to medical school in pursuit of becoming a trauma surgeon.
Her motivation behind her dream in the medical field is inspired by both of her parents; her mother who is a nurse, and her father who spent 23 years in the Army, and as a combat medic. Her father's time in the military is the true inspiration behind her passion for advocating for the Veteran's in Maine. She has recognized the tremendous absence of resources and counseling services available to veterans not only state wide, but nationally, and globally. Elizabeth has been an active volunteer at the local Hampden VFW, and will use her title to continue her advocacy work and volunteering to help the veterans of Maine and for those who selflessly fight for our freedom.
Elizabeth is a nature enthusiast, she is an avid hiker and enjoys taking advantage of Maine's natural beauty and changing seasons. She enjoys beach days during summer months and at home, she loves to take care of her many plants. Spending time with friends and family is one of her favorite things to do, and looks forward to this year ahead with them by her side.
As Miss Maine USA 2022, Elizabeth is a proud representative of the state she was born and raised in. She will compete at the Miss USA national pageant during her reign, create countless new memories and relationships, and continue her passion for helping our Veterans, while continually engraining herself into the community that has her heart. Elizabeth believes that you should always leave the world better than you found it, and her goal is to leave a lasting impact on her community, her pageant organizations, and her new found title she takes great pride in.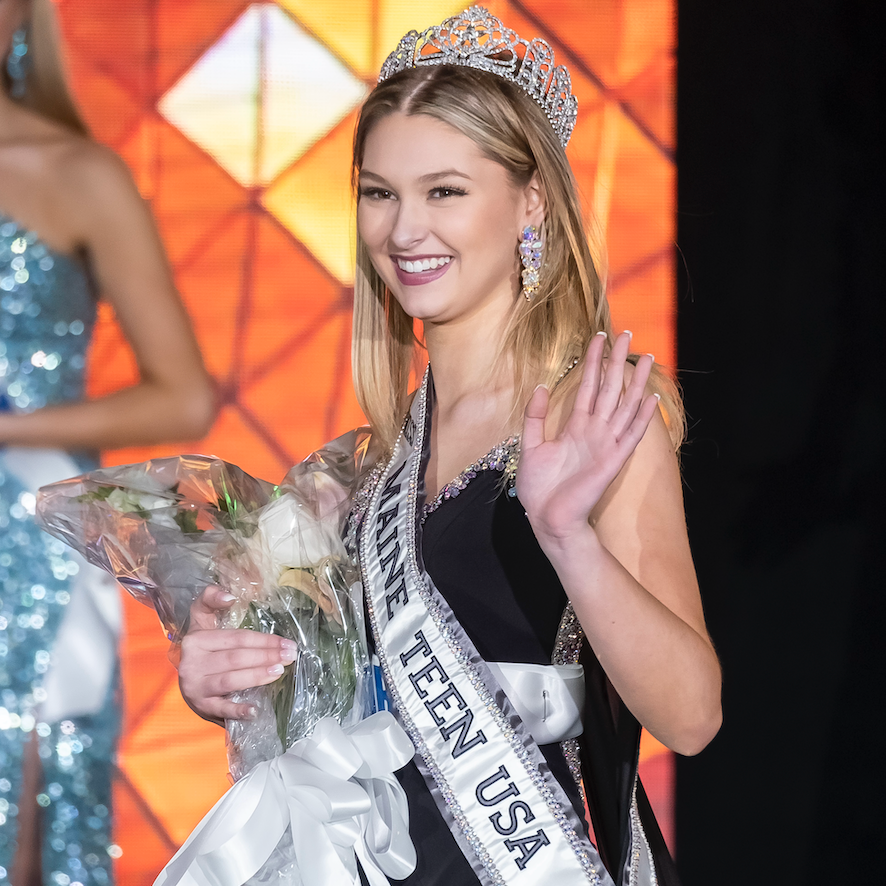 Madisson Higgins
MISS MAINE TEEN USA
Crowned Miss Maine Teen USA 2022 is Madisson Higgins of Bangor. She attends John Bapst Memorial High School where she is a sophomore. The 16-year-old student has many passions; she is a dancer, a competitive equestrian, and a Student Senator for the Class of 2024. Madisson has a love for animals including her two labrador retrievers Tru and Timber. She is the daughter of a career Firefighter, now Fire Chief. Through his service, Madisson has developed a passion to serve and celebrate first responders for all that they sacrifice while helping others. Madisson has aspirations of one day becoming a nurse anesthetist, so she too can help others in time of need. Madisson is also inspired by her mother who is a CPA and has encouraged Madisson to follow her dreams in anesthesiology, a predominantly male field.
At the age of 3, Madisson began dancing at Top Hat II Dance Studio in Holden, Maine. She has practiced many forms of dance including tap, jazz, ballet, contemporary, lyrical, and hip-hop. While she enjoys all dance, she loves tap dancing. Madisson has two horses, Misty who she has owned for nine years, and High Calibre "Libby" who she purchased two years ago when she outgrew her pony. She enjoys competing in Dressage and Eventing at her barn, PepperGrass Farm. Madisson is a member of the United States Pony Club, where she not only learns about horse care and management but also has given her the opportunity to mentor younger equestrians. Madisson is a member of the United States Dressage Federation and the United States Eventing Association. As a competitive equestrian, she has learned confidence and the meaning of hard work. Madisson loves to dress up but spends many days getting her hands dirty at the barn.
This summer Madisson will be a working student at PepperGrass Farm where she helps start new horses, cleans stalls, and perform other chores. She has also applied to volunteer one day a week at Northern Light, Eastern Maine Medical Center where she hopes to deliver medical equipment to operating rooms. Madisson's favorite vacation destination is the United States Virgin Islands, where you can find her enjoying the beach, sand, and sun.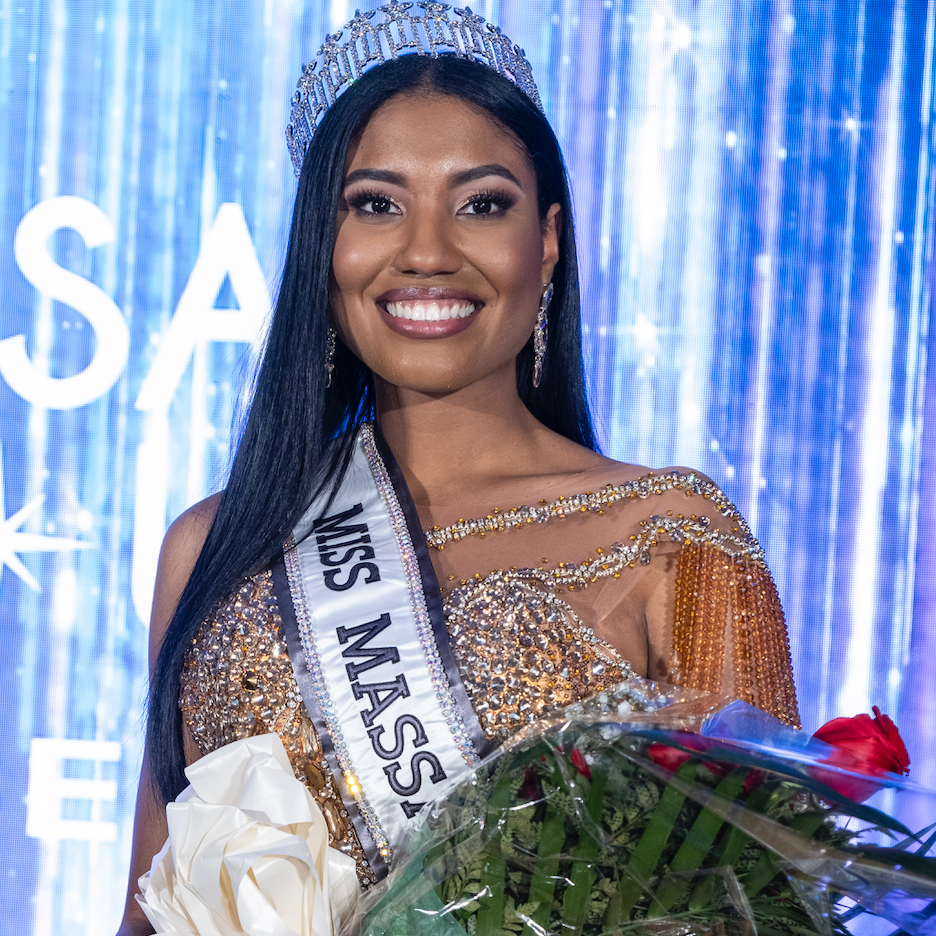 Skarlet Ramirez
MISS MASSACHUSETTS USA
Skarlet Ramirez is a 27-year-old, born in Santo Domingo, Dominican Republic where she later migrated to Methuen, Massachusetts in 2008 with the hope of a better life. Without knowing any English, she went to Methuen High School where she graduated with honors and later attended Fitchburg State University where she graduated Cum Laude with a degree in Communications in 2016.
After college, she became an Imaging Research Specialist at a clinical research organization, but is a creative at heart. She has a YouTube channel "SkarletwiththeK" where she uses her love for fashion and self-growth to help others become the best and most confident version of themselves. Her love for fashion became her superpower, as it is the one thing that started her journey of confidence in which later translated into competing in pageants.
No longer being able to afford residence in Methuen after college, Skarlet moved to Lawrence where she continued to be raised by her single father. As an immigrant living in Lawrence, one of the poorest cities in Massachusetts, she saw the need in her city in the day to day and by volunteering at Lazarus House, a non-profit organization that gives back to homeless and struggling families. Volunteering at Lazarus House Thrift Store has given Skarlet a sense of community she feels she had been missing ever since she migrated to the United States. She strives to be an inclusive leader and someone who could represent the dreams of everyone from her city.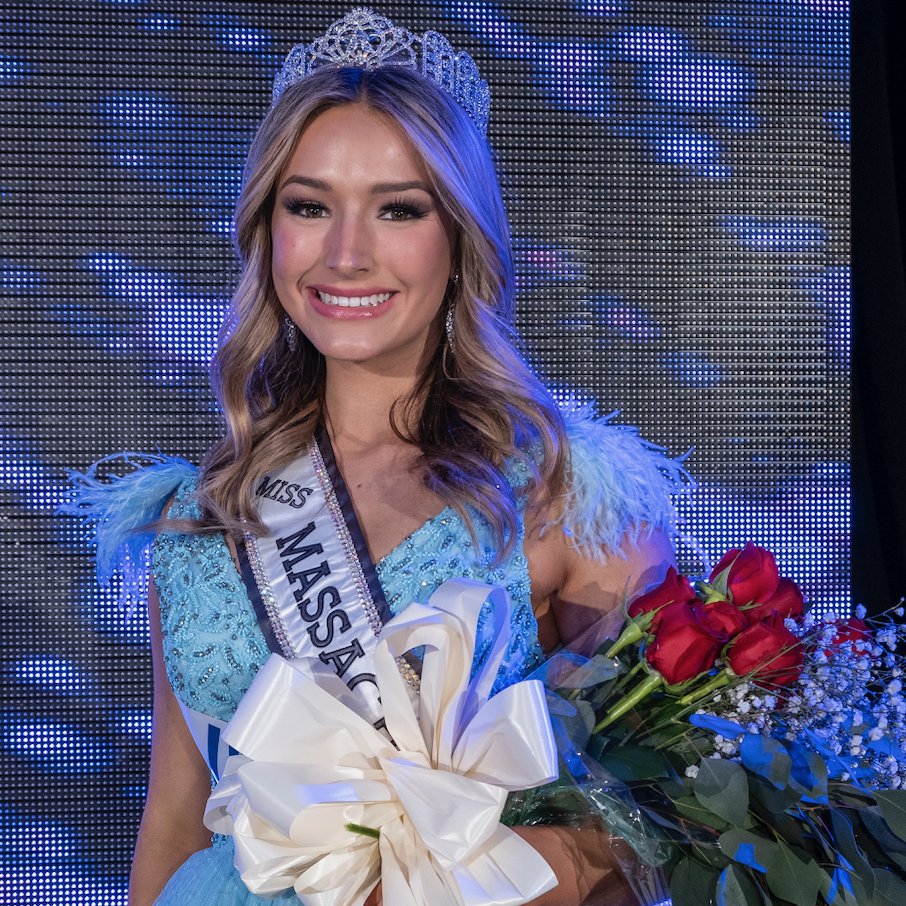 Jillian Driscoll
MISS MASSACHUSETTS TEEN USA
Jillian Driscoll is a 17 year old Senior at Lynnfield High School. She is a competitive figure skater, a member of the National Honor Society and a Captain of the Varsity Cheer Team. She is planning to major in Health Sciences and hopes to one day serve as a medical correspondent for a major news network. For the last four years, Jillian has volunteered with Special Skates teaching skating to children with disabilities. She has also worked with a number of other organizations such as Girls Inc. of Lynn which inspires all girls to be "Strong, Smart and Bold". As a figure skater, she has learned the value of resilience and perseverance which are traits she has utilized in other areas of life. As Miss Massachusetts Teen USA, Jillian hopes to encourage young girls to let their authentic selves shine and never give up on their dreams. Jillian's passion for math and science have led her to pursue studies in the medical field, and she hopes to use her voice to empower other women to go into STEM fields. In Jillian's free time, she enjoys skating, traveling, and going to the gym with her three brothers.